Are You a Good Kisser?
By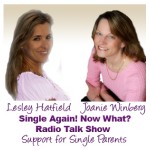 The crazy trio is back- Lesley, Joanie and Steve. Today we ask, Are YOU a Good Kisser?
We are thrilled you have joined us to take some time to let go, laugh, have fun, lighten up or may be just the right thing you need to hear at this time in your life.
Check out some of the fun stuff we talked about today (warning- this is only the tip of the iceberg):
Are you a good kisser? Steve salavates over this subject and provides advice on kissing chemistry.
Joanie talks about how your inner voice can affect your life as well as how our parents influence our inner voice or what we believe to be true- mental fiction.
Lesley shares how great it feels to clean out one of her old rooms (old memories) and redecorate for her new life moving forward.
Sports stadium and airline seat size… ridiculous!
Podcast: Play in new window | Download