Archive for Being Single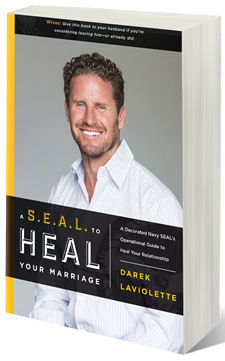 Our guest is retired US Navy SEAL Darek Laviolette, author of A Seal to Heal Your Marriage. Derek spent 24 years of active duty service, with 9 combat deployments. He's also the recipient of the Bronze Star with Valor.
His new book A S.E.A.L. to Heal Your Marriage is the result of an 8 year marriage which ended after losing his wife and family to divorce.  Derek has rebuilt a life he loves and is reaching out to help others through his book.
Darek's passion for healing marriages stems from personal experience and his childhood influences. Darek's exposure to self-help as a child forced him to understand what happened to his family, and after his own marriage collapsed, he spent the better part of a decade learning what happened and how to use his own experience for the greater good – keeping other families intact. For more on Derek, visit: www.ASealToHealYourMarriage.com.
Podcast: Play in new window | Download
Steve Peck of Being Single Radio welcomes new listeners and Facebook followers from India.

Podcast: Play in new window | Download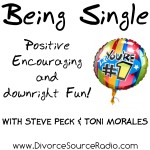 The 10th episode of Being Single is over 2-hours of all things sex with a few other topics thrown in for good measure.
Join Steve & Toni for their weekly coffee talk with special guest Dr. Edward Lichten.  Dr. Lichten is a gynecologist and anti-aging medicine specialist and no leaf is left unturned in this conversation.
From Menopause and vaginal dryness to condoms, orgasms, what women really want and girl's boy toys, this show has it all. And as with all Being Single shows, the conversation is tongue-in-cheek and a lot of fun.
We realize you're probably not going to listen for over 2-hours at one time but that's what the pause button is for.  This is your weekly Toni and Steve fix.  Enjoy!
Please "Like" our Facebook page and join our community at www.Facebook.com/BeingSingleRadio.  Feel free to write with thoughts, comments and suggestions at: DivorceSourceRadio@gmail.com.  For more programs on divorce and life after divorce, visit: www.DivorceSourceRadio.com.  For more on Toni, visit: www.YouRiseAbove.com.
Podcast: Play in new window | Download