Look Your Best for The Holidays!
By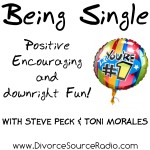 Skin expert, Rhonda Nesbitt joins Being Single with Toni & Steve to talk about inexpensive ways you can look your best for the holidays.
Rhonda Nesbitt, RN, Aesthetic Nurse Specialist and Owner of The Skin Boutique is a professional with over 9 years of experience in the aesthetic field offering a variety of facial rejuvenation treatments and skin care procedures to renew and revitalize your skin. Treatments are customized to help her clients achieve a their desired skin care goals.
Steve LOVES his Botox and Rhonda shares his youthful secrets and tells how you can take years off your life in time for the holidays in this most amazing podcast.
For more on Rhonda, visit: www.SkinBoutiqueExperts.com.  For more on Toni Morales, visit: www.YouRiseAbove.com.  And for more free programs on divorce and life after divorce, visit: www.DivorceSourceRadio.com.
Podcast: Play in new window | Download