Fifty Shades of Gray and More
By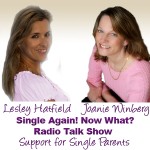 Joanie, Lesley and Steve are back on Single Again! Now What? with tons of stuff to talk about!  They begin by celebrating Joanie's birthday and moves on to the Top Five Men's and Woman's Needs in a Relationship. Our trio then discusses the best selling book, Fifty Shades of Gray.  (You just knew this was going to turn to sex didn't you?)
Other topics discussed in the program are:
Filthy hotel rooms
Is your ex a narcissist or just an asshole?
It it acceptable for a man to cry at movies?
How couples deal with finances
And much more.
Towards the end of the show, Joanie offers a FREE personality profile and review  to the first listener who writes in and requests  this fun, informative assessment.  ([email protected]) You could also be featured on our next show to have your profile revealed.  Don't worry about your name on the radio, we can provide an alias if requested.  This is a great offer valued at $100.00, and the same assessment Lesley and Steve took a few weeks ago.  Good luck being the first to write in.
Podcast: Play in new window | Download