Archive for The Smart Divorce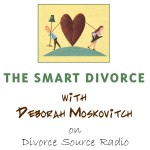 Are you physically abused?  Leaving an abusive relationship is hard. What may sound simple to an outsider is more complex to those on the inside. It's not as simple as it sounds. The background of an individual – economic, cultural, education, age, sex or lifestyle – does not matter. Domestic violence, be it physical or emotional affects all walks of life. One in three female homicide victims are murdered by their current or former partner every year! This needs to stop!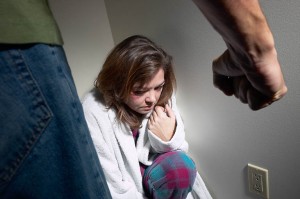 Even if you're not in an abusive situation, chances are you know someone who is. What can you do to help? What can you do if you are abused? Our guest, Tim Wenzel is a Protective Security Consultant based out of the San Francisco Bay area. Tim founded Wenzel Protection Group to provide security & consulting services to the US Government, Foreign Diplomats, Corporations, and Families.
Wenzel Protection Group believes in making the world a better place. Their passion project has been working with Victims of Domestic Violence. They are committed to providing education, consulting, and services that help these families live without fear.
We discuss:
- How to leave without a trace
- Working with a team – Lawyer, Therapist and Security Professional
- Working with Security Professional
- Working with your Security Professional After You've Left
- Safe Living Training
- Breaking the DV cycle and transition to a healthy new start
To contact Tim Wenzel email [email protected]
For more information or to purchase The Smart Divorce Smart Guide including Tim Wenzel's tip sheet: Domestic Violence: Is it Time to Leave? Email [email protected] and receive 10% off , or order The Smart Divorce ToolKit for greater savings on all three resources: The Smart Divorce, The Smart Divorce Smart Guides and The Smart Divorce Audios (4CD set) email.
For more information about Deborah Moskovitch and The Smart Divorce – Divorce Coaching and Divorce Resources visit www.thesmartdivorce.com . Your one stop shop for cost effective divorce support.
Join our community and be notified of new programs, articles and information by "LIKING" our Facebook pages at: https://www.facebook.com/pages/The-Smart-Divorce/202908933137654 and Divorce Source Radio: http://www.facebook.com/divorcesourceradio
Podcast: Play in new window | Download