Protect Your Children During Divorce
By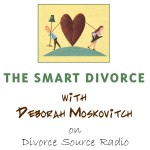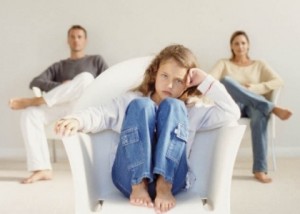 January has been dubbed "divorce month" — and with good reason. It shows a higher number of divorce filings than any other month. Going through a divorce during the holidays can be emotionally draining, which is why many people don't do it – they put it off until January. People don't want to upset the status quo, rituals or routines over the holiday season; they want a peaceful Christmas, Hanukkah, festive season or happy New Year's. They also don't want their children to associate the holidays with their parents divorce – that certainly is putting their children's best interest first.  And then after soul searching and reflection during this time, many realize that they don't want to spend another year with their spouse, as soon as the holidays are over they make this life changing decision, and file.
Join Deborah Moskovitch and Steve Peck as we discuss with our guest, Rosalind Sedacca smarter ways to begin the divorce process, especially when you've got kids.  Rosalind shares with us information about International Child-Centered Divorce Month, which is commemorated every January. This month divorcing and divorced parents can access free coaching, books, video programs and other gifts – all free – from divorce experts around the world. Deborah offers something special there too!
Tune in to find out how you can take advantage of this very special offer.
And, there's a bonus for The Smart Divorce and Divorce Source Radio Listeners.  Order now to receive 25% off the already low price.  Email Deborah  for more information and to place your order.  Click herefor more information.
For more information on Rosalind Sedacca visit: http://www.childcentereddivorce.com.  For more information on Deborah Moskovitch, visit: www.thesmartdivorce.com.  And for more program on divorce and life after divorce, visit: www.DivorceSourceRadio.com.
Don't forget, LIKE us on our Facebook pages, The Smart Divorce and Divorce Source Radio.  Join the community.
Podcast: Play in new window | Download