Archive for Single Again! Now What?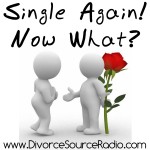 On this episode of Single Again! Now What?, Elliott Connie, author of The Solution Focused Marriage joins us.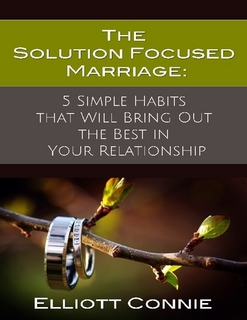 Perhaps you've  been through a divorce or a relationship breakup and are looking for a way to have better relationships in the future.  You've found the right show as Elliott shares 5 simple habits designed to bring out the best in your future relationships.
If you're like most of us, hearing the following four words from your partner is akin to getting punched in the stomach: "We need to talk."  That's because we're conditioned to expect conversations to be about problems rather than solutions.
Amazingly, it only takes a few simple behavioral shifts to flip problem-focused talk into its counterpart: solution-focused communication.
Topics in the program include:
Setting a goal for your new relationship
Recalling the "honeymoon" phase of your relationship
How to communicate the positive progress you've made with your partner
The importance of dating your mate
Functioning as a partnership
And much more.
For more on Elliott Connie, visit: www.ElliottSpeaks.com
For more on Joanie, visit: www.FreshStartAfterDivorce.com.  And for more programs on divorce and life after divorce, visit: www.DivorceSourceRadio.com.
Podcast: Play in new window | Download