Should Paula Deen Have Been Fired?
By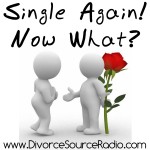 In this episode of Single Again! Now What? Joanie and Steve discuss the case for Paula Deen's dismissal from The Food Network and sponsors canceling their contracts with her over her use of the "N" word thirty years ago.
Steve has some strong feelings regarding the situation and shares his thoughts regarding racism. In this podcast, you will hear the actual interview with Paula Deen as originally aired on The Today Show.
Joanie puts on her coaching hat and wonders how many of us have said things in a relationship that we really didn't mean and paid the price for doing so.  This story has struck a nerve and we'd really like you to provide your opinion as well.  You can do so by posting on our Facebook Page or you could call and leave a voicemail with your feelings and we will air them during our next show.  Our Listener Line number is (248) 686-2256.  We look forward to hearing your thoughts on this sensitive issue.
For more programs on divorce and life after divorce, visit:www.DivorceSourceRadio.com.
Podcast: Play in new window | Download