Women Embrace Shared Parenting
By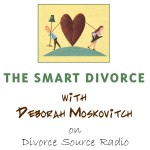 Have you heard about the new organization, Leading Women for Shared Parenting or LW4SP?  This is a group of prominent women who recognize that absent issues of abuse, neglect or abandonment, government policy and laws must be structured in such a way as to maximize the opportunity of all parents to contribute to the social, emotional, intellectual, physical, moral and spiritual development of their children.
According to Pew Research on the Huffington Post, there is yet another data point to add to the changing portrait of American parents: the number of single fathers has risen ninefold since demographers began measuring it more than 50 years ago.
Back in 1960 there were fewer than 300,000 households headed by single dads, according to an analysis of Census Bureau data released by the Pew Research Center. By 2011 that had grown to more than 2.6 million. That's more than twice the rate of growth of single mother-led households, which quadrupled in the same period, to 8.6 million from 1.9 million.
Our guest, one of the exceptional Leading Women, Barbara Kay, a prominent Canadian journalist, shares with us her perspective on shared parenting.  "Without a presumption of equal shared parenting, the system will continue to fail children and non-custodial parents. Women are better placed to make this argument than men."
In this episode of The Smart Divorce we discuss many issues such as:
What does LW4SP stand for, and what they want you to know
The difference between shared parenting and joint custody
What the current research shows about Equally Shared Parenting
Considerations when developing your parenting plan
Lots of great information about LW4SP
For more information and to find out more about Leading Women for Shared Parenting, visit http://lw4sp.org
The Smart Divorce® makes the separation and divorce process less complex, confusing and costly through divorce support, coaching, tools and resources. Visitwww.thesmartdivorce.com for more information.
For more programs related to divorce and life after divorce, visit:www.DivorceSourceRadio.com.
Don't forget, LIKE us on our Facebook pages, The Smart Divorce and Divorce Source Radio.  Join the community.
Podcast: Play in new window | Download