Resolve Custody Conflicts in Divorce
By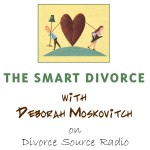 You can protect your kids through Divorce Without Dishonor, and our guest, Mike Mastracci tells us how to resolve custody conflicts in divorce.  Author and lawyer, Mike Mastracci is a nationally recognized family law attorney and mediator with over 20 years of professional experience. He is the author of STOP Fighting Over the Kids, Resolving Day-to-Day Conflict in Divorce Situations.  (To receive a FREE copy of Mike's book, send your request to: [email protected] and the E-book will be emailed to you.)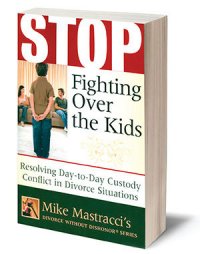 In addition to his legal, collaborative and mediation skills, Mastracci brings much more to the table: with an insightful, kind and helpful approach. He shares his personal child custody issues and challenges to better serve you in solving your legal, practical, parental, and situational problems.
Mr. Mastracci through his common sense approach provides insight, strategies and an invaluable understanding of Court, costly custody battles. Mastracci encourages divorcing couples to educate themselves in the Collaborative Divorce method whereby they can demonstrate by their words and actions that they love their children more than they may dislike their ex. Mike will frankly tell you that contested divorce and child custody litigation is more often than not a waste of time, money and emotional wear and tear.
Mastracci is committed to preserving parent-child relationships. He maintains the popular family law Blog: www.DivorceWithoutDishonor.com.

Podcast: Play in new window | Download