Hope Springs - Can You Keep Your Relationship Alive?
By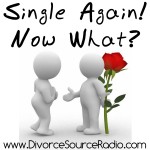 Happy New Year from Single Again! Now What?!  Lesley is in Ohio for Christmas break with her son and Joanie and Steve are holding court in this episode.
As Steve continues his path of being recently single, he finds himself asking many questions, such as, Why do relationships break up so quickly?  Why don't we try harder to honor our vows and Why do we seem to live in a throw away society when it comes to the ones we once loved?
Steve references the movie he recently saw titled "Hope Springs".  The movie tells the story of a middle-aged couple attending an intense, week-long counseling session to work on their relationship after thirty years of marriage.  Communication is the key to staying in healthy relationship, and Steve wonders how we can believe what any wife, husband or lover says when months or years later, they seem to forget their vows.
We'd love to hear your thoughts, write us at: [email protected] or sound off on our Facebook Page at: www.Facebook.com/SingleAgainNowWhat.
Podcast: Play in new window | Download