When Selling The Divorce House Include The Children
By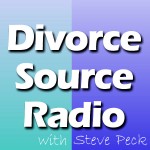 Don't shove the children into the corner with the idea you are protecting them from the horrors of divorce.  You are NOT.
The children will start asking questions at this point (after some crying); one will certainly be about the home.  Assuming you are going to sell the home, turn the conversation into something positive and reassuring.  Tell them you will be inviting a realtor (specialist I hope!) over soon and you would like for them to be with you and ask questions.
In this episode or Divorce Source Radio with Steve Peck,  Divorce Realtor, Randy Morrow joins us to discuss selling the marital home with children during divorce.
Podcast: Play in new window | Download