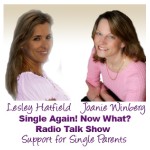 Steve returns and shares highlights from his annual father/son baseball trip to Miami, AKA, The Breast of Miami.
For more on the restaurant Havana 1957 mentioned in the show, visit: www.Havana1957.com
Joanie shares her excitement for Fall and talks about her upcoming retreat for women going through or post cancer.
Joanie an Steve also talk about:
Students who have graduated from college and are having a hard time finding a job
How to keep the flame alive in relationships
And Romney's 47% statement.
(Joanie's having a hard time speaking now from biting her tongue  during this part of the show.)
For more on the Single Again! Now What? gang, visit their Facebook page at: www.Facebook.com/SingleAgainNowWhat
For more on Joanie's retreat visit: www.RRDayRetreats.com and to call in and join the FREE teleclass on September 25th, 5-Tips on How to Re-energize Your Relationship and Keep it That Way, visit: www.GlobalTeleclass.com.
Podcast: Play in new window | Download