Affairs - Your Heart Can't be Two Places at The Same Time
By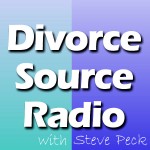 In episode 11 of The Anatomy of an Affair, David Feder discusses why your heart can't be two places at the same time during an affair.
Comparing your partner to the affair partner is an unfair comparison that will either create more confusion for you or keep you stuck.  You will not discover why you are where you are.  Your heart cannot be in two places at the same time and your partner will almost always come up wanting in any comparison test.  Instead it will be more helpful if instead of directing blame onto your spouse, you focus on yourself and become more aware of your beliefs, values and needs.
The way a person feels when in an affair will almost always trump feelings had in a long-term relationship.  An affair is a fantasy built on a foundation of secrecy, exclusive focus and excitement.  Absent are the financial and childcare responsibilities that often distract committed partners from one another and robs the committed relationship of passion.  Hence, the affair will often appear more exciting and leave participating partners thinking that they finally met someone who truly understands.  But, do they?
For more information on David Feder, visit: http://www.mylifeafteranaffair.com
For more programs related to divorce and life after divorce, visit: www.DivorceSourceRadio.com.  Send any questions or comments you might have to [email protected]
Podcast: Play in new window | Download