Single Again! Now What? Co-Host Audition #1 - Tasher
By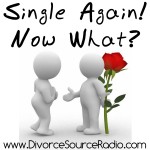 The Single Again! Now What? auditions have begun.  Joanie Winberg and Steve Peck invite their first co-host, Tasher (as she prefers to be called) as a possible replacement for co-host, Lesley Hatfield. Tasher is from Houston, and the owner/creator of DivorceAndScaredNoMore.com. She is a mom of three grown children and a grandmother of three.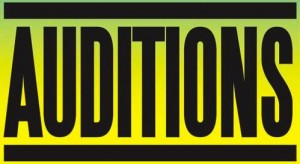 She is one of the few people on the planet whose wedding and divorce anniversary are the same date only 26 years later.  She is a shining example of how to turn a lemon into a Zesty Lemon Sorbet and share with the world.
Hot topics for today's show:
Why do married couples find it acceptable to poke fun of their spouses in public? Is this one of the causes of divorce?
If you have been on the receiving end of being told that your spouse wants a divorce, than listen to one of the most unusual and shocking stories of how a husband learned his wife wanted a divorce
The importance of making time to sing and dance (even in the rain)
How the new methods of dating can help you work out your "grey" matter
Drop us an email and let us know what you think of Tasher at: [email protected] or on our Facebook Page. If you have always wanted to be on the radio and would like to be considered for the position as a co-host, please e-mail us at: [email protected] and tell us why you think you should be a radio star.
Join our community at www.Facebook.com/SingleAgainNowWhat.  For more programs on divorce and single life, visit www.DivorceSourceRadio.com.
Podcast: Play in new window | Download