The Anatomy of An Affair - Part 3
By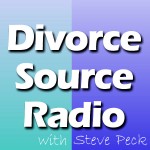 In this the 3rd segment of our series, The Anatomy of an Affair, we focus on two aspects of recovery.  David Feder believes strongly that moving "from discovery to recovery" means much more than merely moving on and allowing time to pass.  David says, "if you do that you are leaving the quality of your recovery and your life up to the Gods".  He asks, are you sure that that is what you want to do?
In this segment we begin by discussing what should be considered when making the decision of whether staying together and rebuilding your relationship should even be considered.  If not, we review  the other option of focusing your recovery on yourself and on becoming the best version of yourself that you can be.
This segment also reviews some of the more common reactions people have once learning of an affair, and we provide tips to take care of your health during this difficult time.  The early stage of recovery is a critical time in which you and your partner are at your most vulnerable and this should be taken seriously.  Safety is of course paramount.
Regardless of whether the affair that is impacting your life surfaced recently or whether you have known about it for some time, you will benefit from the constructive and important information included in this segment.
For more on David Feder, visit: www.MyLifeAfterAn Affair.com.
Podcast: Play in new window | Download