Divorce - Help! I Don't Even Know Where to Begin!
By
Divorce - Help! I don't Even Know Where to Begin!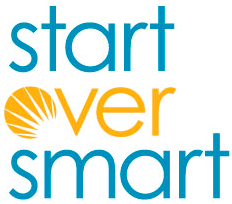 Welcome to Start Over Smart, our new show featuring divorce and relationship experts Nicole Baras Feuer and Francine Baras.
This new series will guide you through all aspects of divorce whether you find yourself contemplating, going through or post-divorce
Episode #1 is titled "Help! I don't Even Know Where to Begin!"   Nicole and Francine walk you through the steps you might need to take as you enter the divorce process.
Topics include:
How to protect your children
Your Divorce Process Choices - Mediation, collaborative, Litigation or Do-it-yourseelf
What you need to know about finances during divorce
The emotional toll od divorce
And much more.
For more programs related to divorce and life after divorce, visit: www.DivorceSourceRadio.com. For more on Nicole and Francine and their new book 37 Things I wish I'd Known Before My Divorce visit: www.SOSDivorceAdvisors.com.
Podcast: Play in new window | Download