Divorce Source Radio's Start Over Smart Show Intro
By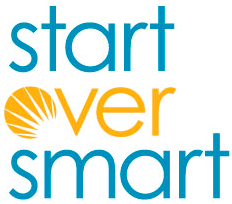 Welcome to Start Over Smart, our new show featuring divorce and relationship experts Nicole Baras Feuer and Francine Baras.
This new series will guide you through all aspects of divorce whether you find yourself contemplating, going through or post-divorce.
Meet our show co-hosts:
Nicole Baras Feuer, is a divorce and family mediator with advanced training in custody and visitation. In 2009, Nicole went through her own painful and complex divorce. This journey, coupled with her experience as a divorce mediator, lead to her desire to begin helping others and advising men and women at every stage of divorce.
Francine Baras, earned a master's degree in social work from Columbia University and has an advanced degree in child psychology and parent guidance. Francine has had a private practice in Manhattan for 25 years, specializing in child and family issues and is also a trained divorce mediator.
Don't miss an episode of Start Over Smart coming soon to Divorce Source Radio!  For more programs related to divorce and life after divorce, visit: www.DivorceSourceRadio.com. For more on Nicole and Francine and their new book 37 Things I wish I'd Known Before My Divorce visit: www.SOSDivorceAdvisors.com.
Podcast: Play in new window | Download