Surviving Domestic Violence
By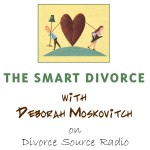 On this episode of The Smart Divorce, Deborah Moskovitch and Steve Peck interview Rachel, a DV survivor, who not only survived, but thrived; creating a better life upon leaving her abusive marriage. Rachel is an inspiration. She shares with us her journey through the dark days of abuse through to building a happy new life.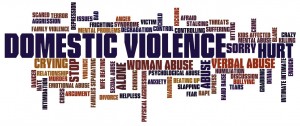 Her reflections back through her upbringing and abuse include how, with the help of Tim Wenzel, a Personal Security Consultant, she moved from an abusive house to a safe home. If you or someone you know is abused, you will definitely want to listen to Surviving Domestic Violence. Abuse doesn't have to be physical. Abuse displays itself in many ways, from physical to emotional scars, psychological to sexual…..whatever the dynamics applies to injurious or improper treatment.
For more information about leaving with a Personality Security Consultant tune into the interview with Tim Wenzel http://www.divorcesourceradio.com/physically-abused-leave-safely-security-professional
For more information or to purchase The Smart Divorce Smart Guide including Tim Wenzel's tip sheet: Domestic Violence: Is it Time to Leave? Email [email protected] to receive 10% off your order, or order The Smart Divorce ToolKit for greater savings on all three resources: The Smart Divorce, The Smart Divorce Smart Guides and The Smart Divorce Audios (4CD set)
For more information about Deborah Moskovitch and The Smart Divorce – Divorce Coaching and Divorce Resources visit www.thesmartdivorce.com. Your one stop shop for cost effective divorce support.
Join our community and be notified of new programs, articles and information by "LIKING" our Facebook pages at: The Smart Divorce and Divorce Source Radio.  For more programs on divorce and life after divorce, visit: www.DivorceSourceRadio.com.
Podcast: Play in new window | Download